Put together your own Variant
The Variant is derived from the Romney and offers even more flexibility for a suitable solution. Compared to the Romney the Variant provides you with extra interior space, thanks to the structure with straight sidewalls. As a result you can make perfect use of the space inside the building.
The Variant is available in 16 standard types, with different wall and ridge heights. Nearly all types are available as multi-span, which makes it possible to connect the buildings in order to create even more space. The Variant has a free span of 5 to 15 metres.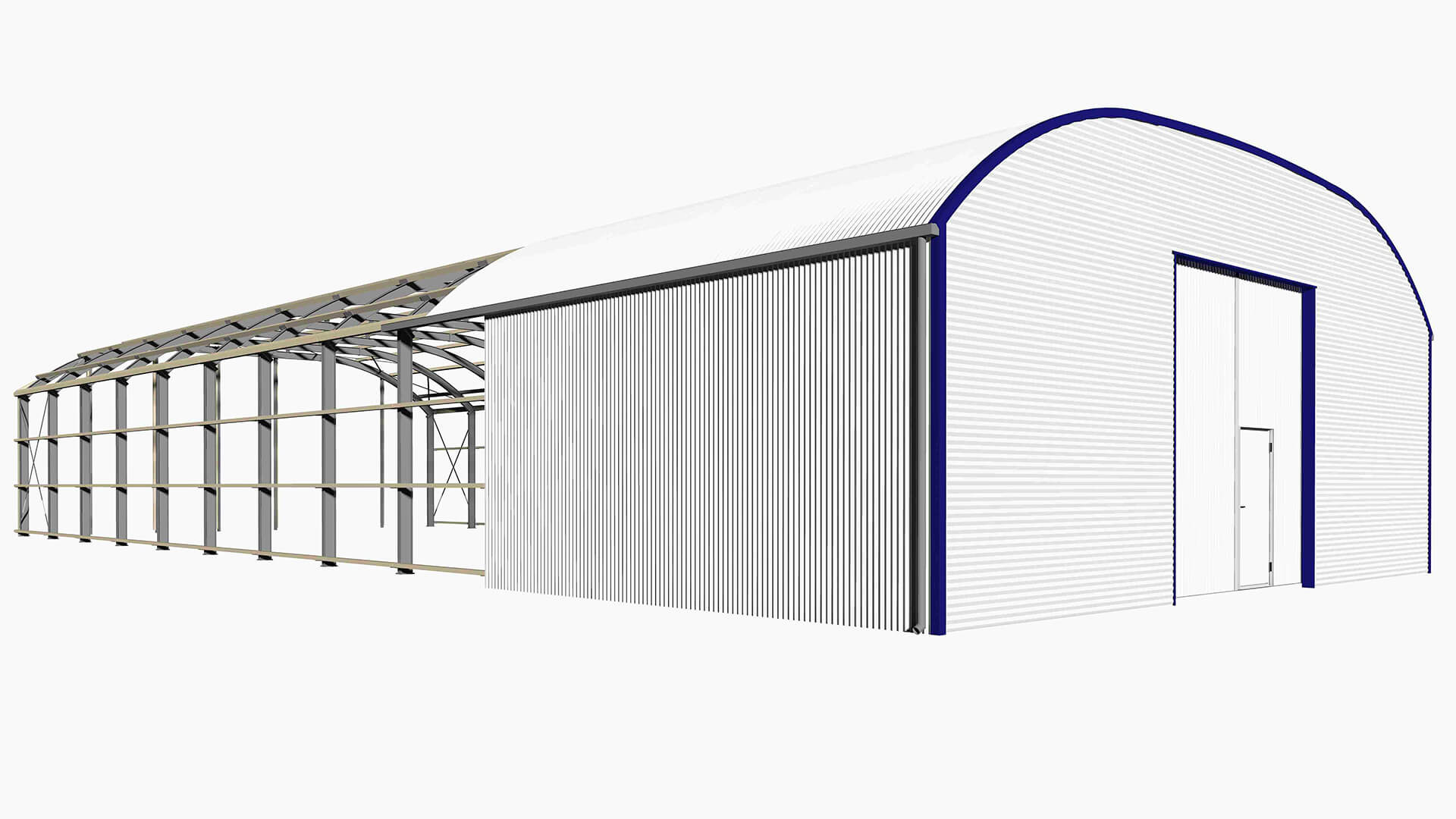 11 RAL colors
All our buildings are available in 11 RAL colours. These colours can also be combined
RAL 1015 Light ivory
RAL 3009 Oxide red
RAL 3016 Coral Red
RAL 5010 Gentian blue
RAL 6009 Pine green
RAL 6011 Reseda green
RAL 7016 Anthracite grey
RAL 7035 Light grey
RAL 8014 Sepia brown
RAL 9002 Grey white
RAL 9006 Blank aluminium
The Variantbuilding in 20 sizes