Made in Holland and proven since 1935
We produce all our buildings based on one reliable system, so we can maintain low costs and high quality. Thanks to the wide range of options the buildings are adjustable to the wishes of the end-user. You can, for example, opt for light-permeable corrugated sheets, anti-condensation felt coating in the roof, isolation, tilt-and-turn windows, various colours, ventilation, projecting roofs, etc. We'll always find a solution in our standard system to fit your need.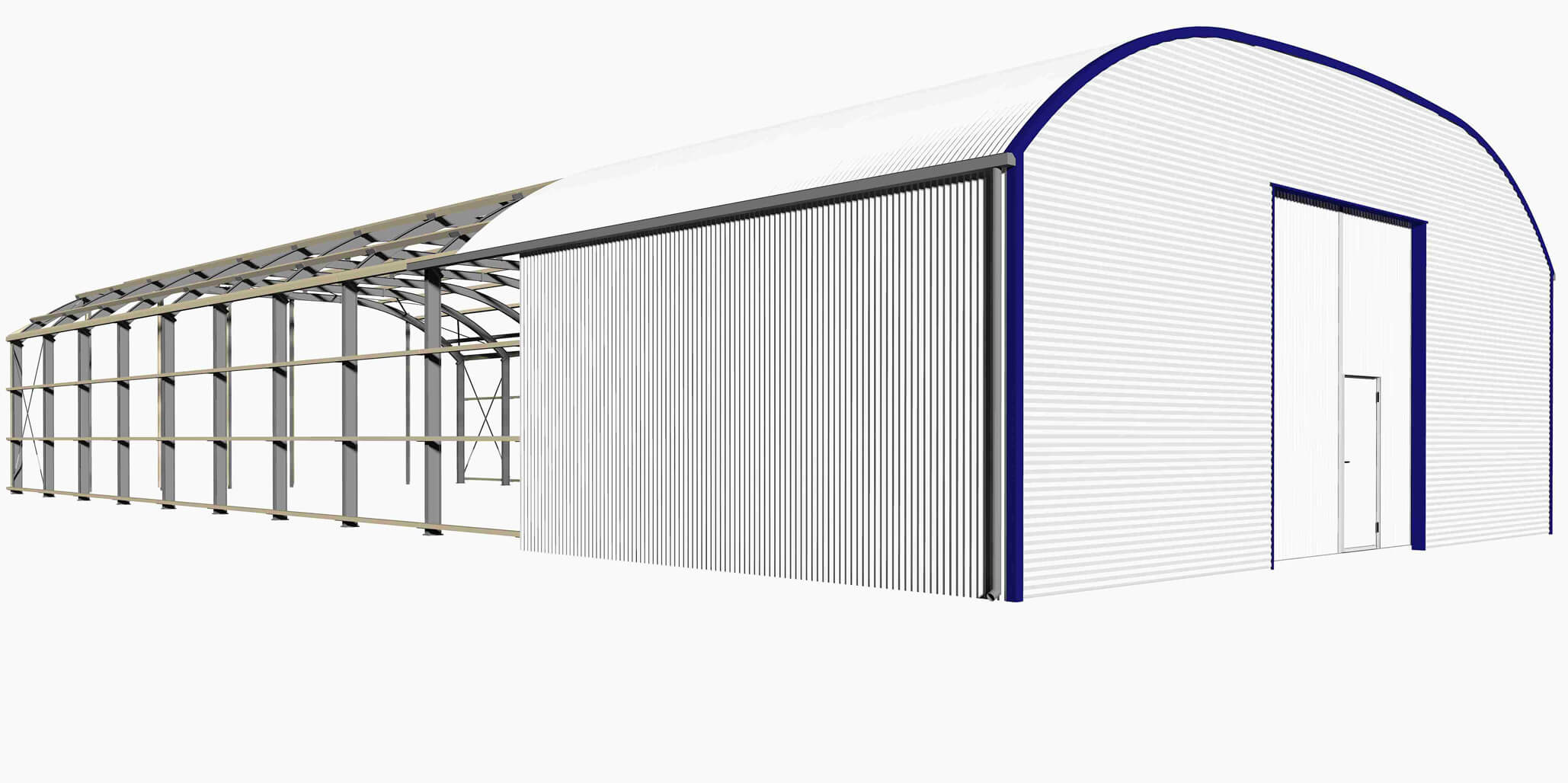 Request an information package for a dealer.